Welcome to Ron's Place
In Birkenhead, across the river Mersey from Liverpool, stands a house with an interior like no other. Welcome to Ron's Place, the home of Jan of The Caravan Gallery's late uncle, Ron Gittins. A complex and colourful character, to say the least, Ron's obsession with ancient Egypt, Greece and Rome led him to transform his rented flat into his very own highly ornate classical 'villa'. Many people were intrigued by the extraordinary totemic sculpture (pictured below, sadly destroyed due to health and safety concerns) at the entrance to Ron's rented ground floor flat but very few knew of the splendours that lay within.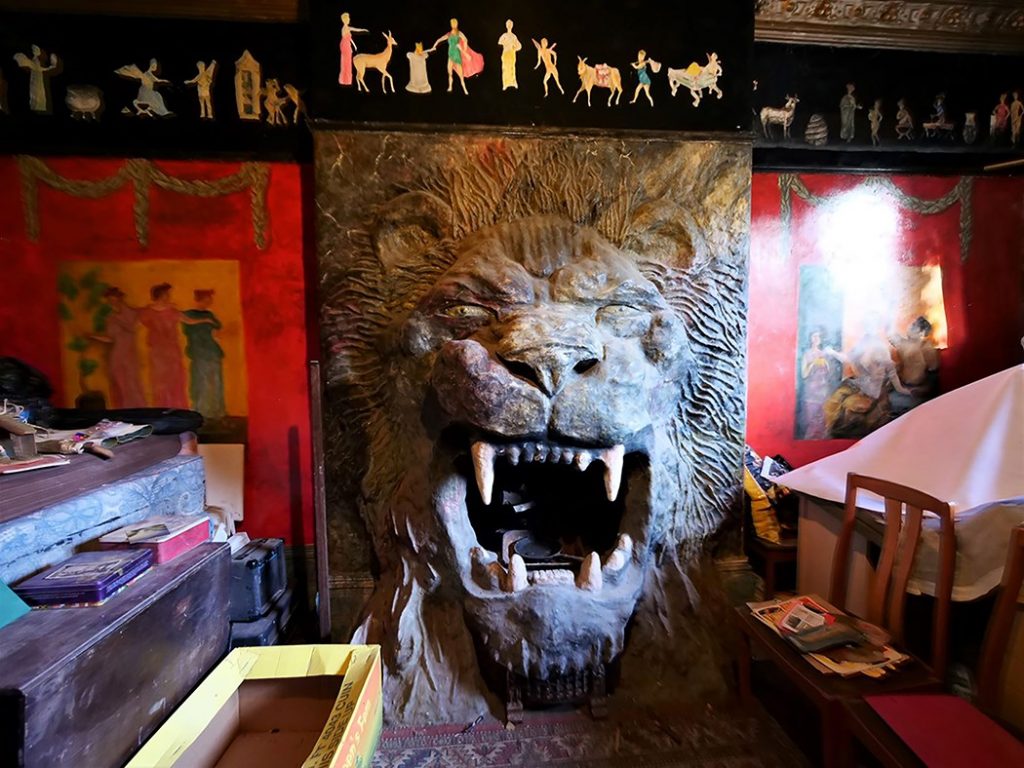 Visiting Ron's place with Jan's family shortly after his death in September 2019, we were all totally awestruck by what we discovered. Virtually every surface is decorated, many painted with murals depicting historical scenes, some of which are still partially obscured by the vast hoard of trash / treasure Ron collected for inspiration and art creation in his home-cum-studio. Most spectacular of all are the three stunning concrete fireplace sculptures of a roaring lion, a bull and what appears to be a temple.
After many sleepless nights we, as artists, knew we had to do our best to preserve Ron's legacy. Although we hadn't seen a great deal of him in recent years (as stated earlier, he could be 'difficult') Jan acknowledges what an inspiring non-conforming influence he had on her as a young artist. We invited a number of trusted friends and colleagues in the arts, museums, heritage and local history to visit and share their thoughts and expertise. Thanks to their knowledge and enthusiasm, and crucially to the sympathetic owners of the property – Salisbury Management Services, who have allowed us to take on the rental – we now have an amazing opportunity to save what has been described as an Outsider art gem for the nation and turn it into a cultural asset for the local community. Although Ron, who called himself 'The Minstrel', had some early arts and drama training at the Laird School of Art in Birkenhead and Withens Lane in Wallasey, he went on to pursue his own very particular vision resulting in the creation of this extraordinary immersive art environment purely for his own pleasure.
Securing Ron's Place, however, is just the beginning of our project and there is a great deal of work to be done. Ron had not allowed landlords into his domain to carry out repairs and upgrades so there are very few facilities or home comforts. Family members and friends have helped clear out a huge amount of rubbish and have rescued items of interest – including life size papier-mâché Roman centurion body parts – but there is still plenty of material to salvage and document. Ron was an avid letter writer, note taker and collector (a trait inherited by Caravan Jan!), keeping everything from receipts (mostly for sharp sand, mushy peas and custard), books, photographs, objects and anything at all that could be used for making art.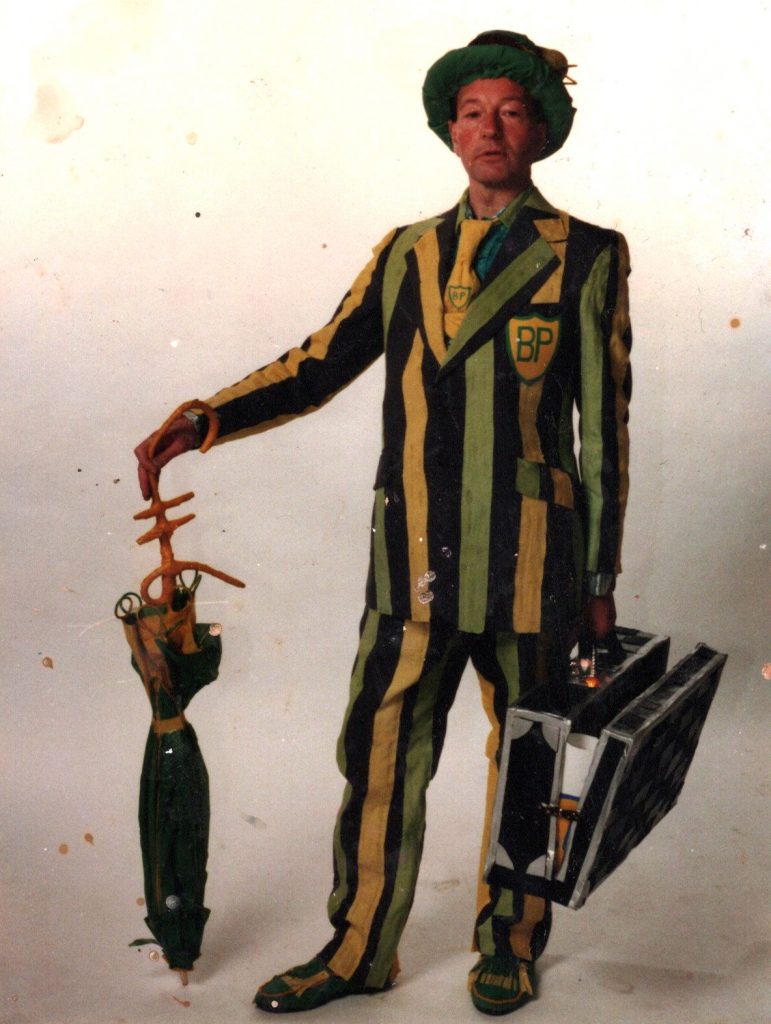 There is a great deal yet to be done. A successful crowdfunder helped us to get started but we still have a long way to go to do this wonderful project justice. Please come back again – we will be adding a lot more information as time goes on.
Thank you! Jan and Chris, The Caravan Gallery
Find out more about Ron's Place on Facebook here.

Liverpool Echo
No-one know what eccentric relative had done to his home until after he died – Liverpool Echo
Ron Gittins' imaginative creations transformed his otherwise normal looking house
Laura Davis, Special Projects and Arts Editor